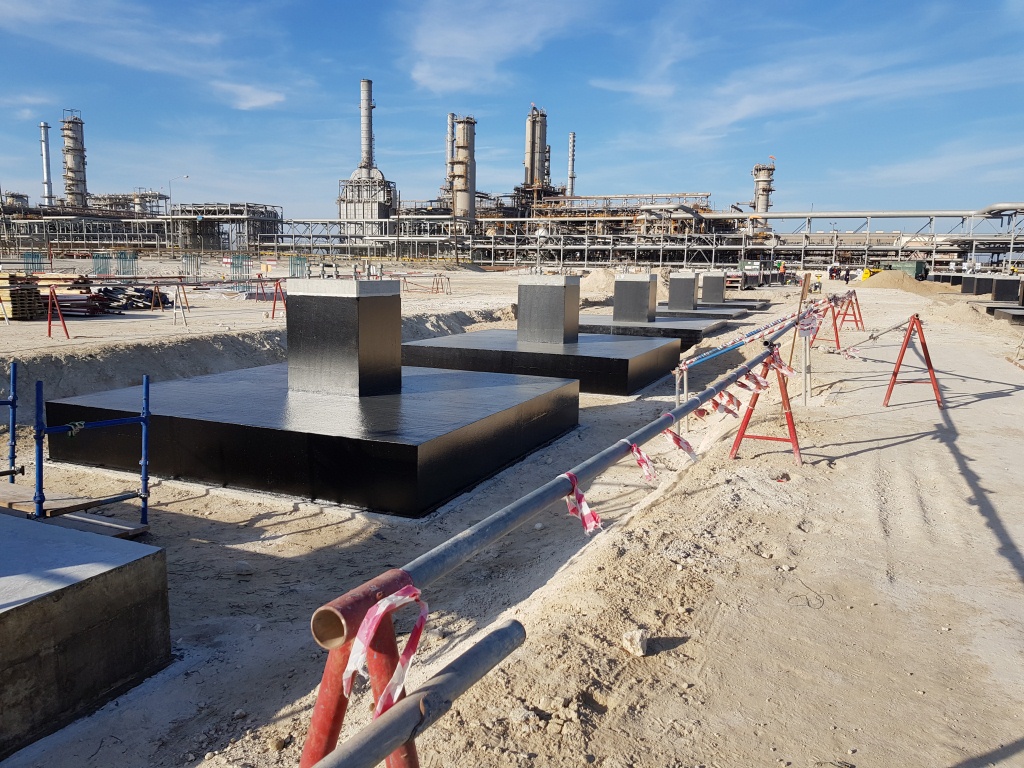 Ras Tanura Clean Fuel Project - Civil Works AP1-AP2-AP4
Major quantities:
Structural Concrete: 25,259 m3
Formworks: 26,733 m2
Rebar: 2,596 Tons
Excavation: 55,568 m3
Embedded items: 241,241 kg
Backfilling: 129,964 m3
Concrete Paving works: 85,813 m2
Gravel Paving Works: 2,383 m2
U/G Piping lamination: 71,130 dia. Inch
U/G Piping installation: 12, 702 LM
Value of works: US $ 37M
Period: October 2017 to November 2019
Scope: The scope of work under this contract is the awarding package AP1-NHT +CCR and AP2- Isomerization of Ras Tanura Clean Fuel Project. The Major works is civil works consisting of General Site Preparation, Excavation and backfilling, Concrete Foundation & elements, underground systems, paving and roads, and fencing. Major structures are Pipe racks, Structures foundations, Vertical equipment foundation, CCR foundation, Sump pits and manholes, Heater foundation, duct banks etc. All undergound pipings with RTR are included in the scope.