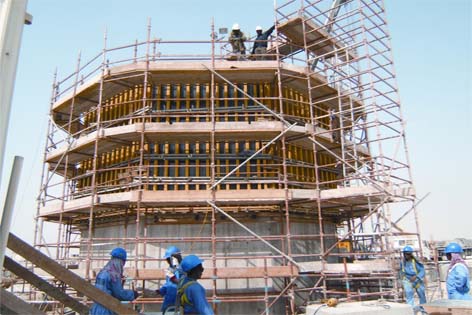 Ras Laffan Olefin Project
The project consisted of the civil works related to package SP1 for Technip of France, the ultimate client being Ras Laffan Olefin Company. It was executed on a sub-contract basis with Lahoud Engineering of Lebanon.
The scope included six major sections:
• earthworks
• pre-cast concrete pipe racks 3no. 135m length x 26m height, 150m length x 23 m height and 70m length x 23 m height.
• concrete foundations and structures
• steel structure erection
• underground piping with diameters ranging from 100 mm to 2,000 mm
• external works and paving
The pre-cast pipe racks erection required the use of two mobile cranes to erect in position pre-cast concrete members of up to 40 T each.