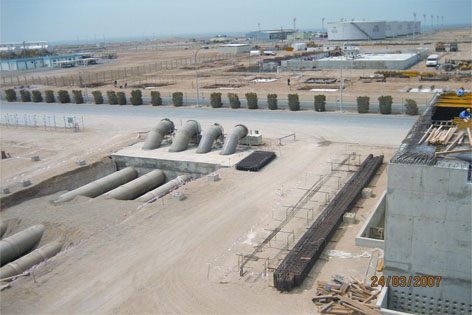 Rabigh Development - PC3 Package (HDPE & Butane Plant)
Located at Rabigh Refinery site, western coast of Saudi Arabia, the project consisted of the execution of civil engineering and building works for the Rabigh Refinery (PC3 work package).
The scope of work included the following:
• piling
• concrete foundations and reinforced concrete elevated structures for HDPE - polymerization plant
• pellet and powder silo structures
• 3 buildings namely 2 substations and a PIB building.
• asphalt and concrete roads
• drainage system
• miscellaneous electrical work.
Most of the concrete works were required to be executed over a period of 12 months. 9,000 LM of 600 mm and 800 mm diameter cast in place piling works were the starting activities of the project, comprising over 700 piles to a maximum length of pile of 21 m.