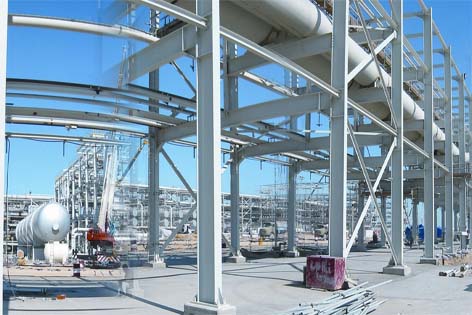 Gas & Oil Separation Plant
Located north of Qatif, eastern region of Saudi Arabia, the project was executed in joint venture with Dywidag Saudi Arabia.
The scope of the work was to build concrete foundations and buildings for a gas and oil separation plant including:
• thirteen substations
• main control building
• mechanical shop building (covered with a steel structure including wall and roof sandwich cladding with natural and forced ventilation system with supply and installation of overhead cranes)
• process interface buildings
• small offices and facilities rooms.
The mechanical shop building was Supply and installation of overhead cranes were also undertaken by Kettaneh Construction.