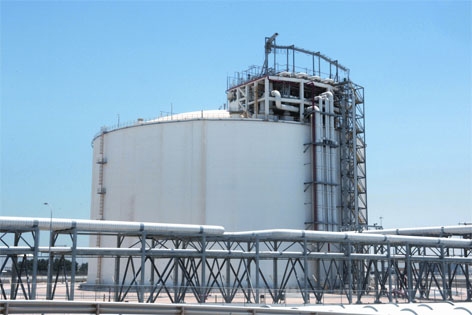 RasGas LNG Tank 6
The project consisted of building a 140,000 m3 LNG tank for RasGas in Ras Laffan Industrial City. It was executed on a subcontract basis with Vinci Grands Projets of France.
Built on treated soil to provide the required stability and strength without the use of piling, the tank is cylindrical in shape, reinforced and posttensioned with a diameter of 80 m and a height of 38 m. its roof is hyperbolic, made of welded steel plates and strengthened with reinforced concrete.
The total concrete quantity is 16,000 m3 with 3,400T of reinforcement and cryogenic steel. The post-tensioning was carried out horizontally and vertically. The cathodic protection and the heating conduit systems were also included in Kettaneh Construction scope of work.